PONANT reaffirms its environmental commitment
True to our commitments for a more responsible tourism, we continue to deploy innovative solutions across our fleet and sets the seal on environmental excellence by obtaining Green Marine Europe certification for the third year running. PONANT is the first international cruise company to join the Green Marine Europe environmental certification for the shipping industry programme. This year the company achieved an average of 4.4, reaching level 5 ("leadership and excellence") for six out of the eight indicators

PONANT has made strong commitments towards a more sustainable and responsible tourism, illustrated in particular by the fact its requirements are considered fundamental to our operations and by the significant deployment of green technology aboard our ships. Participating in a rigorous certification process of continuous improvement like the one offered by Green Marine is directly in line with our sustainability strategy.
Charles Gravatte, PONANT General Secretary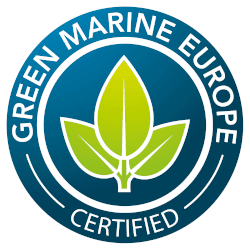 Green Marine Europe
This programme provides a detailed framework of indicators that enables port authorities, terminals, shipowners and shipyards to reduce their environmental footprint proactively and measurably. The Green Marine Europe initiative recognises those who measure their environmental performance every year and reduce their ecological footprint. It addresses priority issues through 14 performance indicators, eight of which apply to shipowners. They assess on a scale of 1 to 5 the practices and technologies that are having a direct impact on the environment. These include underwater noise, pollutant air emissions (NOx, SOx and PM), greenhouse gas emissions (CO2), invasive aquatic species, management of residues and oily discharges, and ship recycling.
Green equipment to protect the natural wealth of visited destinations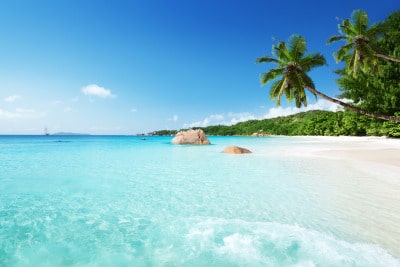 Since 2019, the company has abandoned heavy fuel oil for Low Sulphur Marine Gasoil (LS MGO) with 0.05% sulphur content, which is ten times lower than current maritime standards stipulate. PONANT was the first company to take this approach, regardless of the ship or destination, considering the whole world as a Sulphur Emission Control Area (SECA).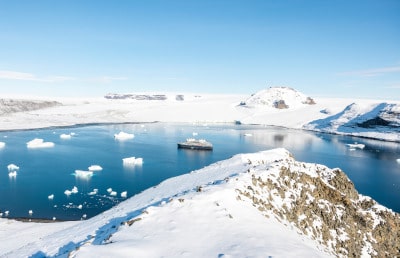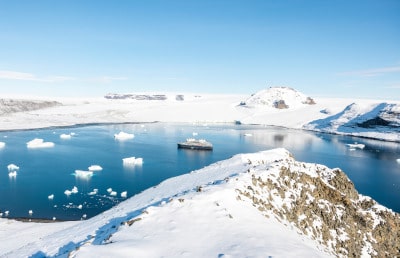 Having undertaken to equip all its ships by 2025, PONANT has just fitted L'Austral and Le Boréal with catalytic systems to slash their nitrogen oxide (NOx) emissions by 90%. Up to now, only the six more recent PONANT EXPLORER ships and the world's only luxury icebreaker Le Commandant Charcot had this technology. As will Le Ponant, when she leaves the yard in July.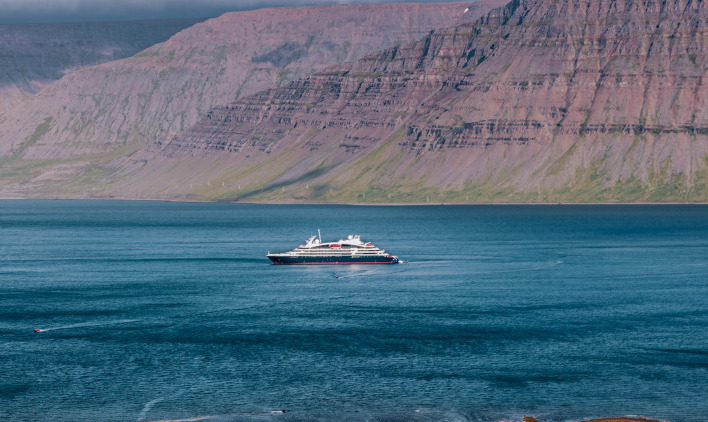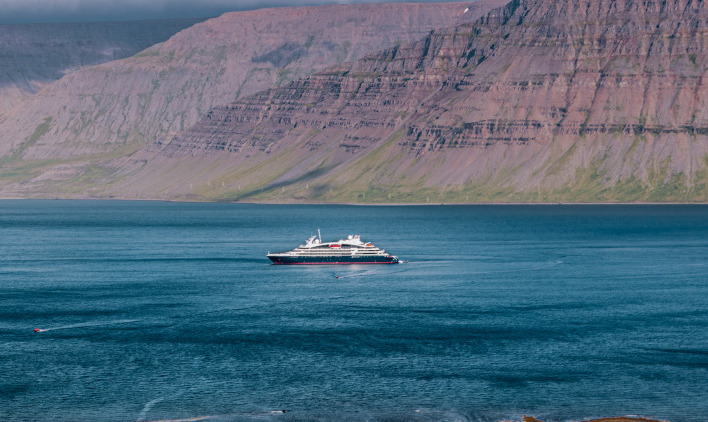 PONANT has also taken major steps to reduce all its atmospheric emissions, particularly greenhouse gas emissions, hence why the company chose to equip all its ships with dockside connections by 2025, starting with Le Dumont-d'Urville and Le Bellot. Recently, Le Bellot was the first of the company's ships to connect to the dock's electricity supply at Hafnarfjörður (Reykjavik), a first for that port.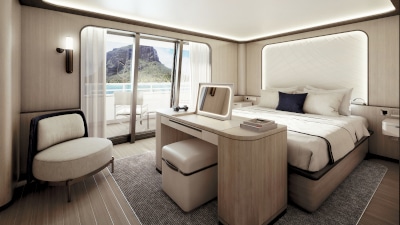 PONANT has stayed ahead of environmental standards since it launched 30 years ago. It is the only company to use on all the oceans systems and fuels currently only mandatory in a few vulnerable zones, which has set the benchmark. Other measures to reduce carbon missions are being studied or deployed, such as reducing speed and improving energy efficiency on board.
Committed to the environment and climate
As a reminder, the company's environmental commitments are reflected in a tangible, visible way across the whole fleet:
Consider the whole world as a Sulphur Emission Control Area for all ships in its fleet by 2025;
Reduce CO2 emissions by 15% by 2026 and 30% by 2030 compared to 2019;
Completely eliminate single use plastics aboard and ashore from 2022;
Ensure reuse and traceability of all waste by 2025;
Embark scientific research teams aboard the world's only luxury icebreaker Le Commandant Charcot;
Support the international Blue Nature Alliance project that aims to create 18 million km² of Marine Protected Areas (MPAs) by 2025.